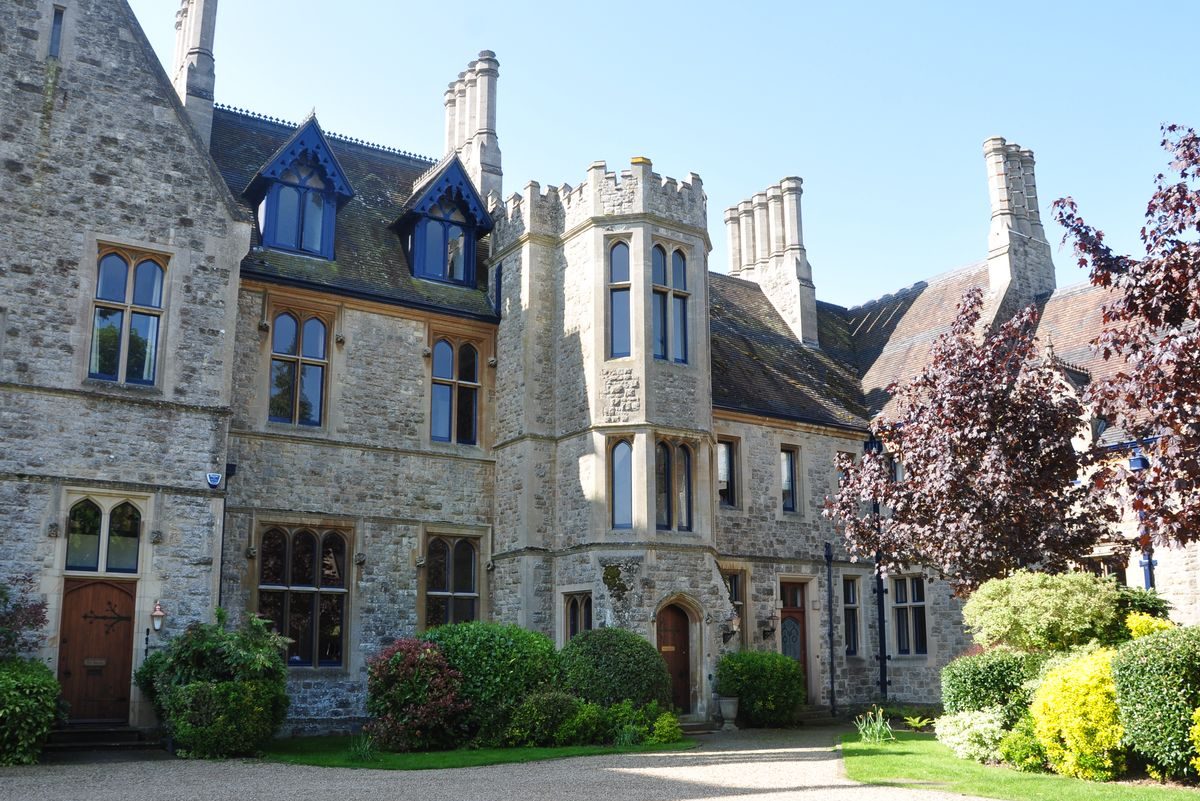 The Hassobury Manor complex is located in the old medieval town of Manuden. The mansion and its surrounding hills were strategically important during the Saxon and Norman times since they were part of the ancient road to Cambridge.
It remained a significant piece of territory throughout the Early Modern era.
Hassobury was built within a two-year period starting from 1866 and is one of Hardwick's few remaining commissions. Hardwick was able to build an English farmhouse with magnificent proportions and extravagant decorations that highlighted the engineering skills associated with the Victorian period.
The living room's focal point is an authentic fireplace with wood and marble detailing. The densely molded ceiling, with traditional cornice and strapwork influenced by the Tudor and Jacobean eras, adds a dramatic loveliness to the hall.
You'll also notice that floral wallpaper, botanical drawings, and plant shapes and types were often used in Victorian houses. Botanical art flourished during the Victorian era, and it is still a relevant and stunning way to bring a Modern Victorian look to your home today.