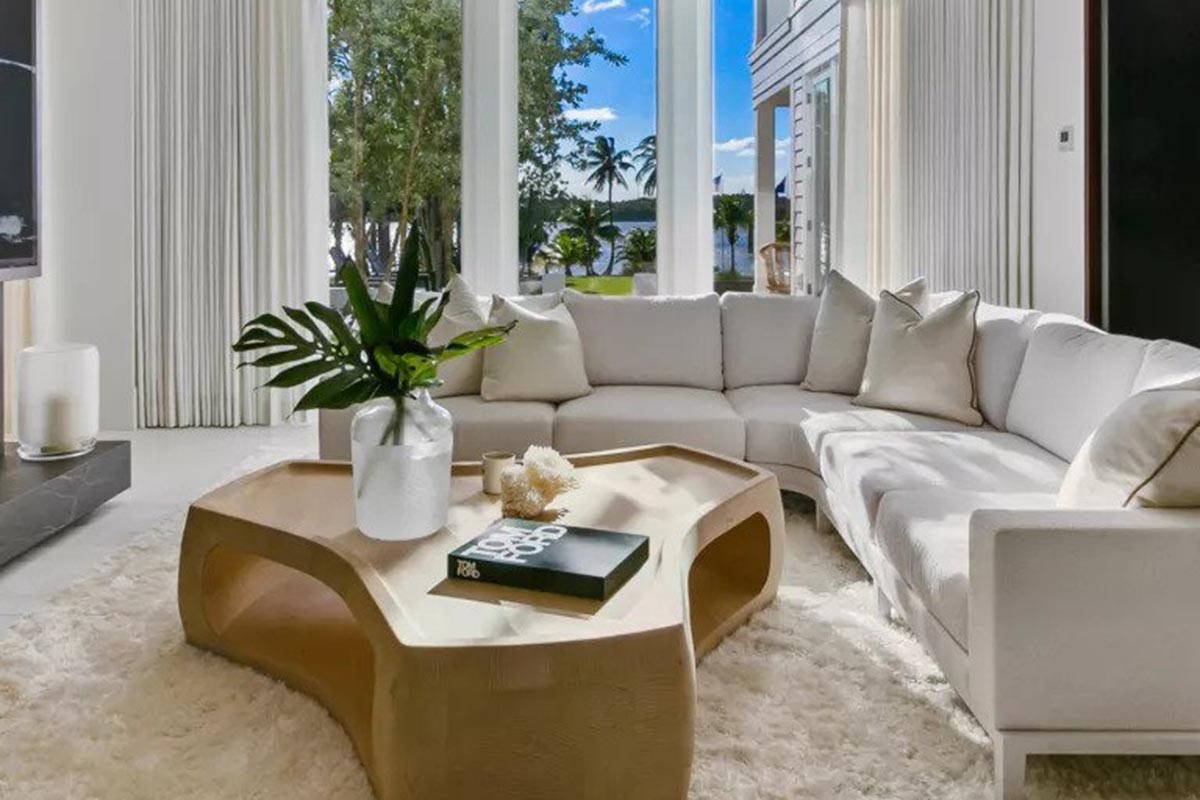 Greg Norman, the golfing legend, has shared a peek of his home on Florida's Treasure Coast. The 8-acre property is surrounded by sparkling blue and clear water. Moreover, even though the coastal atmosphere enhances the exterior of the house, the interiors are equally spectacular.
The house was developed by Greg's designer wife, Kirsten Norman, and is inspired by luxury yacht interior design. Kirsten drew inspiration for the interior of the property from Florida's beaches, as shown by the iconic nautical lightings, dark wood elements, and colorful shell pieces.
The internationally renowned couple designed their home to depict their love of travel and memories of their favorite vacations. This concept pervades the sleek open-plan wooden kitchen as well as the art-filled dining and living rooms.
As a small homage to the couple's years in London, the bathrooms were purposely built to resemble luxury hotels paired with sleek English decor. Kirsten discusses how she is often attracted to products that are distinct and one-of-a-kind.
The compound has seven smaller houses, a heated pool, tennis courts, and a green area overlooking the ocean. Undoubtedly, a golf course exists in the immediate proximity of this athletic legend's property.